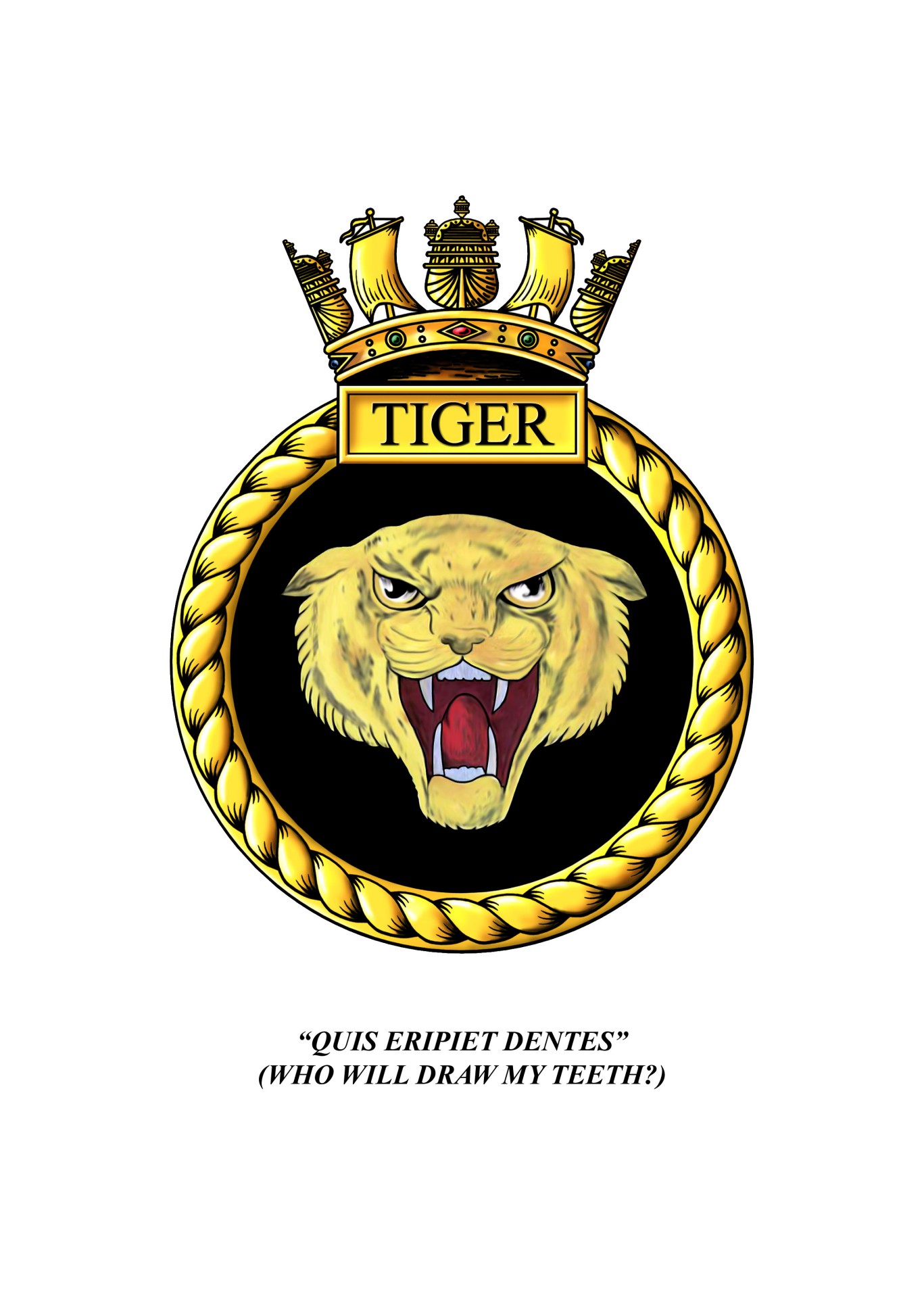 HMS Tiger Association;

Title
Shipmate
Address
Post Code
President
Dennis Andrew
9 Givendale Close, East Sewerby, Bridlington, East Yorkshire
YO16 6GQ
Chairman
Peter Austin
94 Deerhurst Crescent, Paulsgrove, Hampshire
PO6 4EJ
Social Secretary
Dennis Andrew
9 Givendale Close, East Sewerby, Bridlington, East Yorkshire
YO16 6GQ
News Letter Compiler/Publisher
Dennis Andrew
9 Givendale Close, East Sewerby, Bridlington, East Yorkshire
YO16 6GQ
Treasurer
Bob Horman
11 Cherry Close Longsands, Fullwood, Preston Lancashire
Secretary
John Wicking
37 Green Street Eastbourne, Sussex,
BN21 1QR
Slops King
Peter Wilson
67 Poulters Lane, Worthing, Sussex,
BN14 7SX
Registrar/Webmaster
Pete Revill
20 Acacia Drive Maldon Essex
CM9 6AP
Welfare Representatives
Mike Bagan
Mike Fryatt
Ladies Representative
Mrs Cathy Toft
6 Bertie Road, Southsea, Hants.
PO4 8JX

It is with sorrow, that I announce the passing of William (TUG) Wilson 17th April 2020.
Rick Irvine placed a message on Facebook which read…………..
"On behalf of the HMS Tiger C20 Association I would like to send our
sincere condolences to all the family. He was a well known member
and will be missed by all, especially when having to jump out of the
way of his scooter! Stand easy Shipmate" R.I.P

Annual Subscriptions of, £7 for full member, £3.00 Associate Member (Spouse/Partner),
are due on the 1st of January each year.
Please submit cheques made out to "
HMS Tiger C20 Association
", to the treasurer
Please enclose a Stamped self-addressed envelope or postcard, if you require a receipt.

Contributions to the newsletter are urgently, requested and can be sent direct to the "Scribe" Dennis Andrew.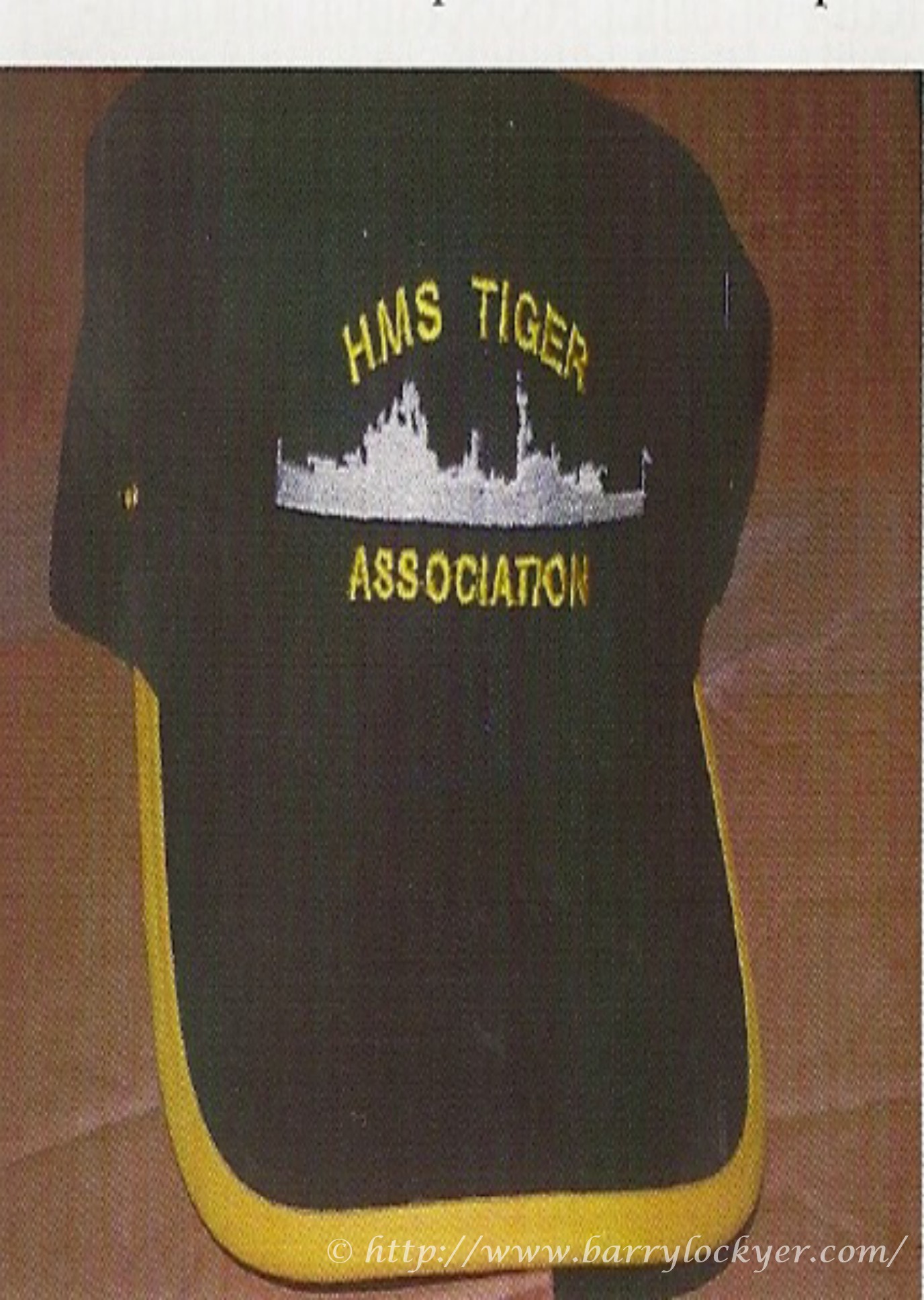 HMS Tiger Association Caps. £10.00 ea, incl. postage
Ties, Blazer Badges, Lapel Badges, etc can be obtained from the 'Slops',
Tiger Plaques, badges, brooches etc, available, call for a list.
Tiger Cuff-Links £6.00 including Postage

The HMS Tiger Association has an entry on Channel 4 page 153, see also page 152 for Service Reunions and Links.

Re-Union 2020

2020 Reunion
Hotel St. Pierre
Newmillerdam
Wakefield
01924-255596
£35.0 B&B £55.0 DBB

A FINAL DECISION WILL NOT BE MADE UNTIL THE END OF JULY WHEN THE COVID RULES AND REGULATIONS SHOULD BE MUCH CLEARER. IF THE REUNION DOES GO AHEAD BUT YOU FEEL THAT YOU DON'T WANT TO ATTEND PLEASE LET DENNIS KNOW AS SOON AS YOU CAN PLEASE.IF THE 2020 REUNION DOES NOT GO AHEAD IT HAS BEEN ARRANGED TO MOVE THIS VENUE TO THE END OF SEPTEMBER 2021 THUS PROTECTING YOUR DEPOSITS AND THE ARRANGEMENTS AGREED WITH THE HOTEL MANAGEMENT.

Download membership application form from here