The Sea Cadet Corps http://www.sea-cadets.org/index.html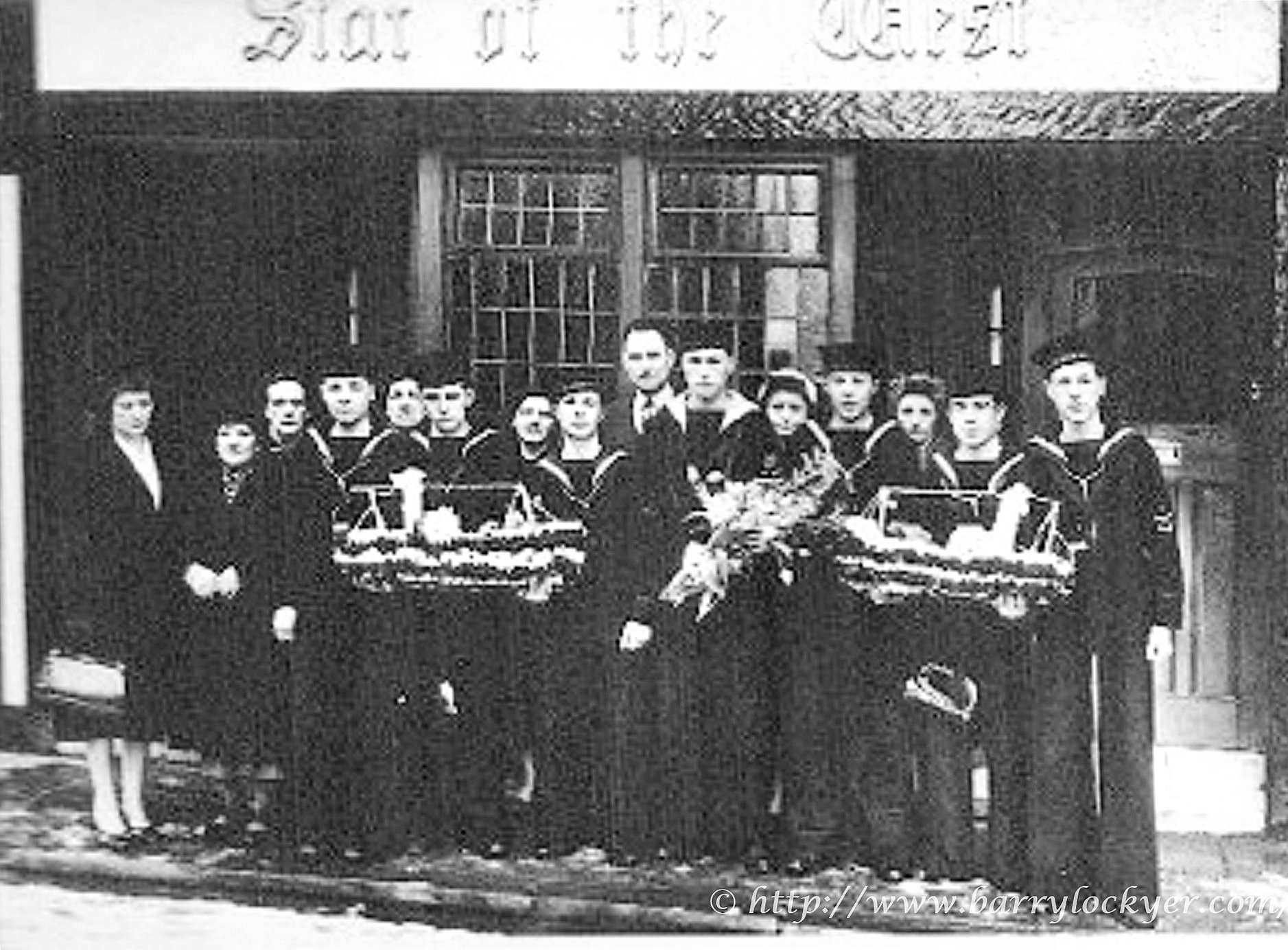 Feb 1955 floral tribute at the memorial service for the two lost Hull trawlers,
Hull trawlers, Lorella H455 and Roderigo H135, sank with all hands 26th January 1955.
Read the final radio transmission transcript here.
http://hulltrawler.net/Sidewinder/Vessel%20-%20R/RODERIGO%20H135.htm
Here is a full list of the men who died on board the two vessels.

Roderigo H135

William Abbot, 40, spare hand
Finn Andreasen, mate
Ronald Atherton, 29, cook
Edward Beaumont, 15, cook assistant
Laurie Balnchard, 40, fireman
George Coverdale, 40, skipper
Leslie Dixon, 27, spare hand
Richard Foot, 16, deckie learner
Edward Gomersall, 53, fireman / trimmer
Harold Hoodless, 39, spare hand
Ronald Jolly, 26, deck hand
George Leadley, 37, wireless operator
Arthur Mooney, 44, third hand
Harold Osborne, 38, bosun
John Ronald, spare hand
John Rose, 19, deck hand
Richard Sabberton, 44, chief engineer
Robert Seddon, 32, spare hand
James Walker, 37, second engineer
Joseph Wilkinson, 24, spare hand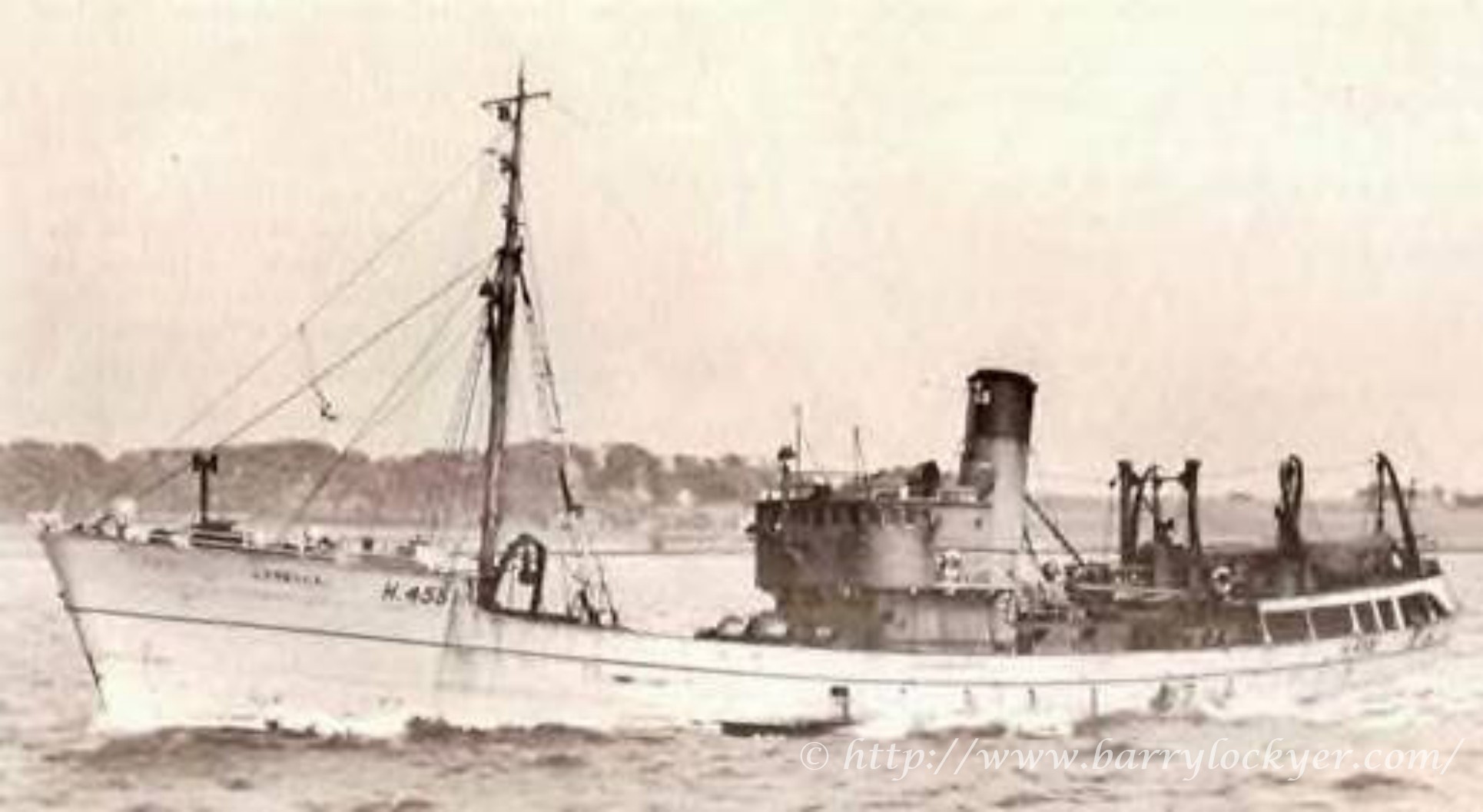 Lorella H455

Alfred Bailey, 34, spare hand
James Blackshaw, 46, skipper
Harold Collins, 45, third hand
William Dickinson, 19, deckie learner
Joseph Fuller, 50, spare hand
Charles Gornall, 57, deck hand
George Hall, spare hand
George Hobson, 29, wireless operator
Edwin Holliday, fireman / trimmer
Ernest Hunter, 41, mate
John Neill, 60, chief engineer
Leslie Roe, 43, cook
Arthur Salmon, 32, spare hand
Arthur Spicer, 39, spare hand
Thomas Sutton, 40, fireman / trimmer
Arthur Thomas, 49, second engineer
Michael Tranmer, 19, cook assistant
Harold Wildbore, 43, bosun
Raymond Wilson, 20, deck hand
Patrick Wroe, 22, spare hand
May these sailors find repose with the sea in which they gave their lives that we might live.
Into thy hands, we commend the souls of these servants departed, now called unto eternal rest.
http://www.hulltrawler.net/Sidewinder.html

Hull Sea Cadet Corps formerly TS Revenge, now TS Iron Duke.
Photographs wanted
Kingston Upon Hull Sea Cadets. http://units.ms-sc.org/hull/Default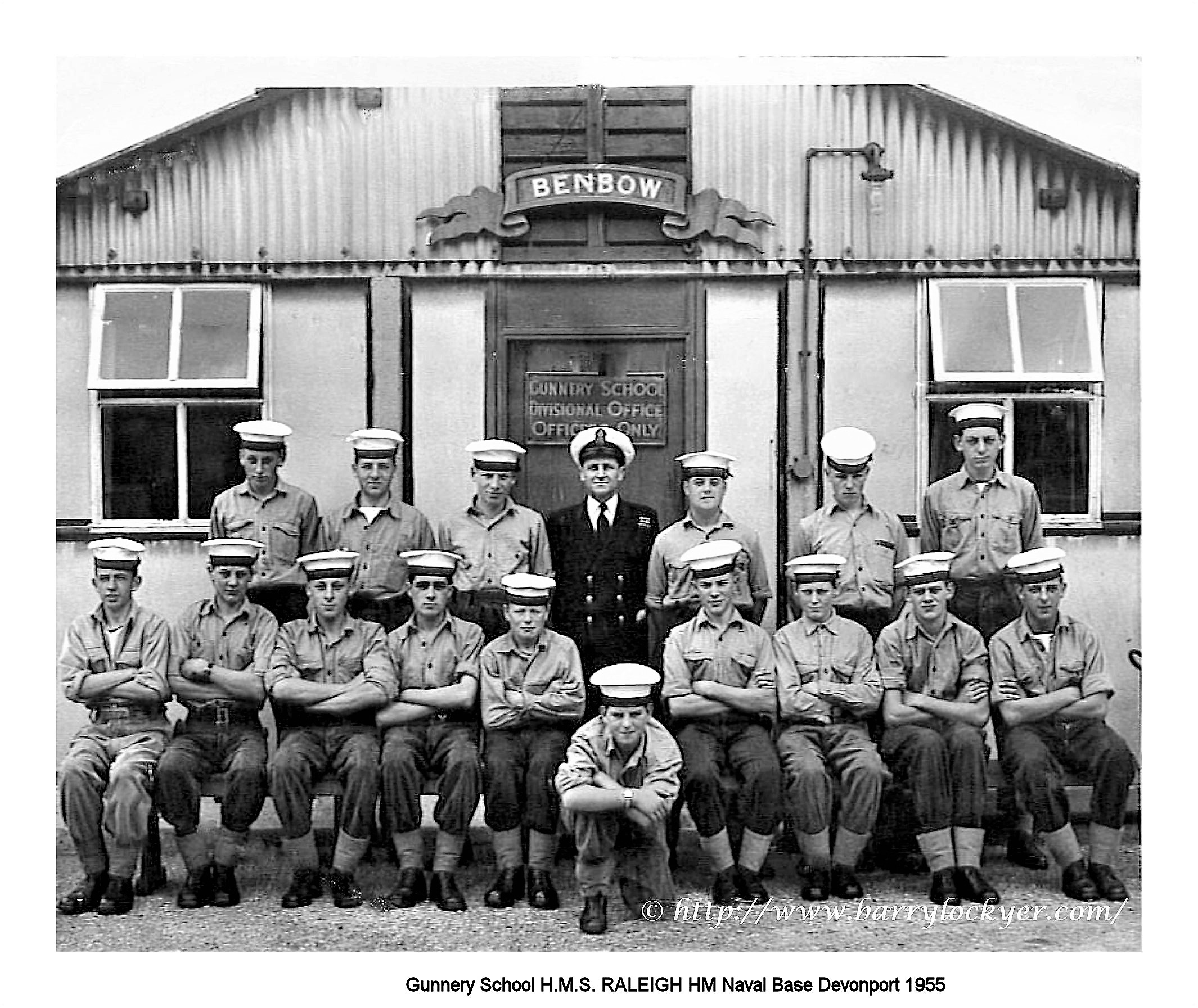 Two weeks Gunnery School training at HMS Raleigh 1955
I am second from left top row, Sorry no more names available.
Any ideas to help fill in the blanks..?