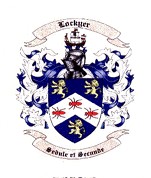 R.I.P
To the Memory of my brother
Dennis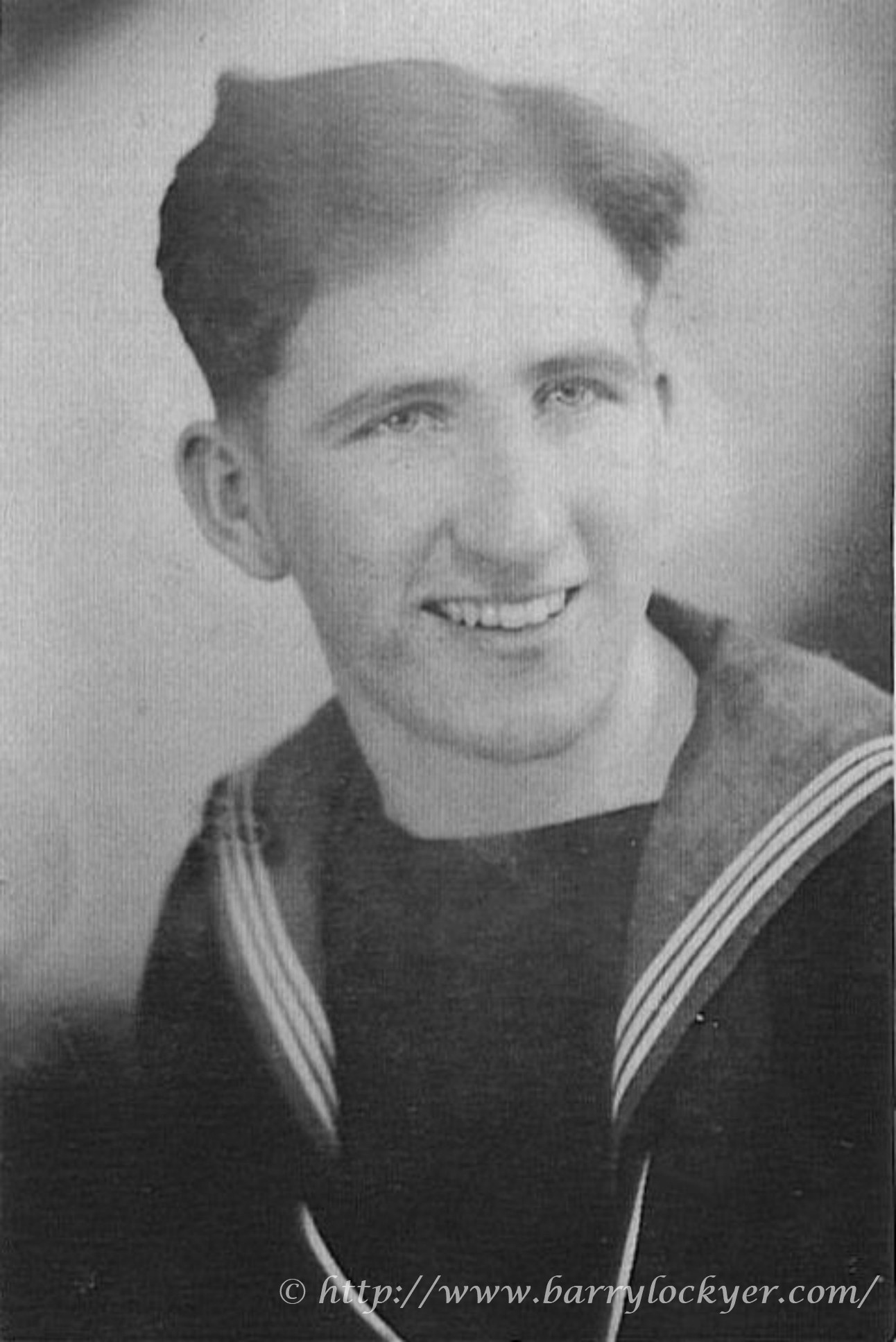 Dennis on his first leave 1953
A/B, Dennis Lockyer D/J 925484 Royal Navy.
Born 18th March 1936, Dennis, crossed the bar 1st August 2000.
Sadly, Dennis's wife Laura crossed the bar, 21st August 2007, you are together now.
Dennis joined the Royal Navy on my birthday May 12th 1953.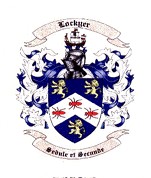 Dennis is extreme right middle row.
John Soanes is second from the right back row.
Photograph courtesy of John Soanes Hong Kong Flotilla Association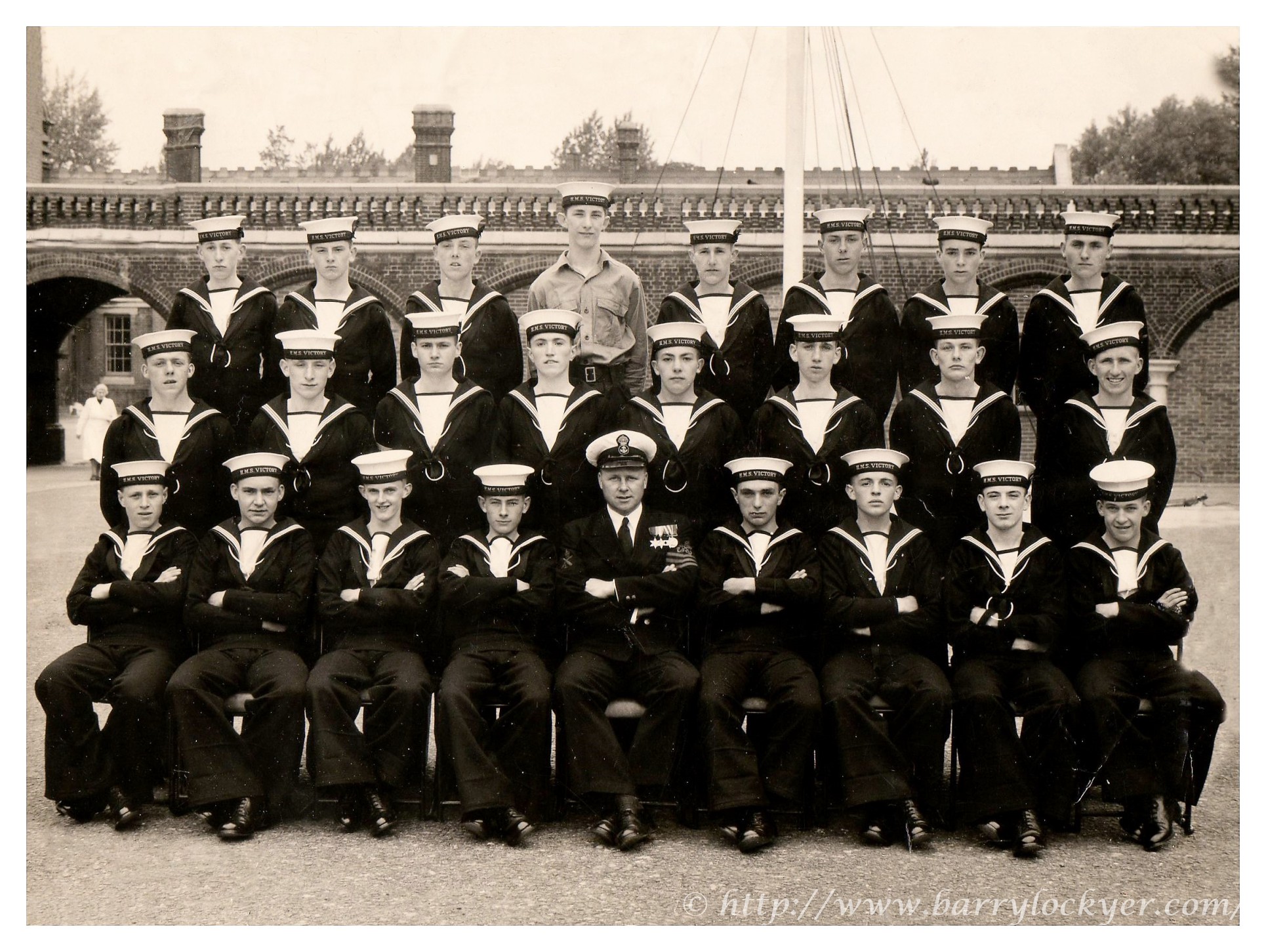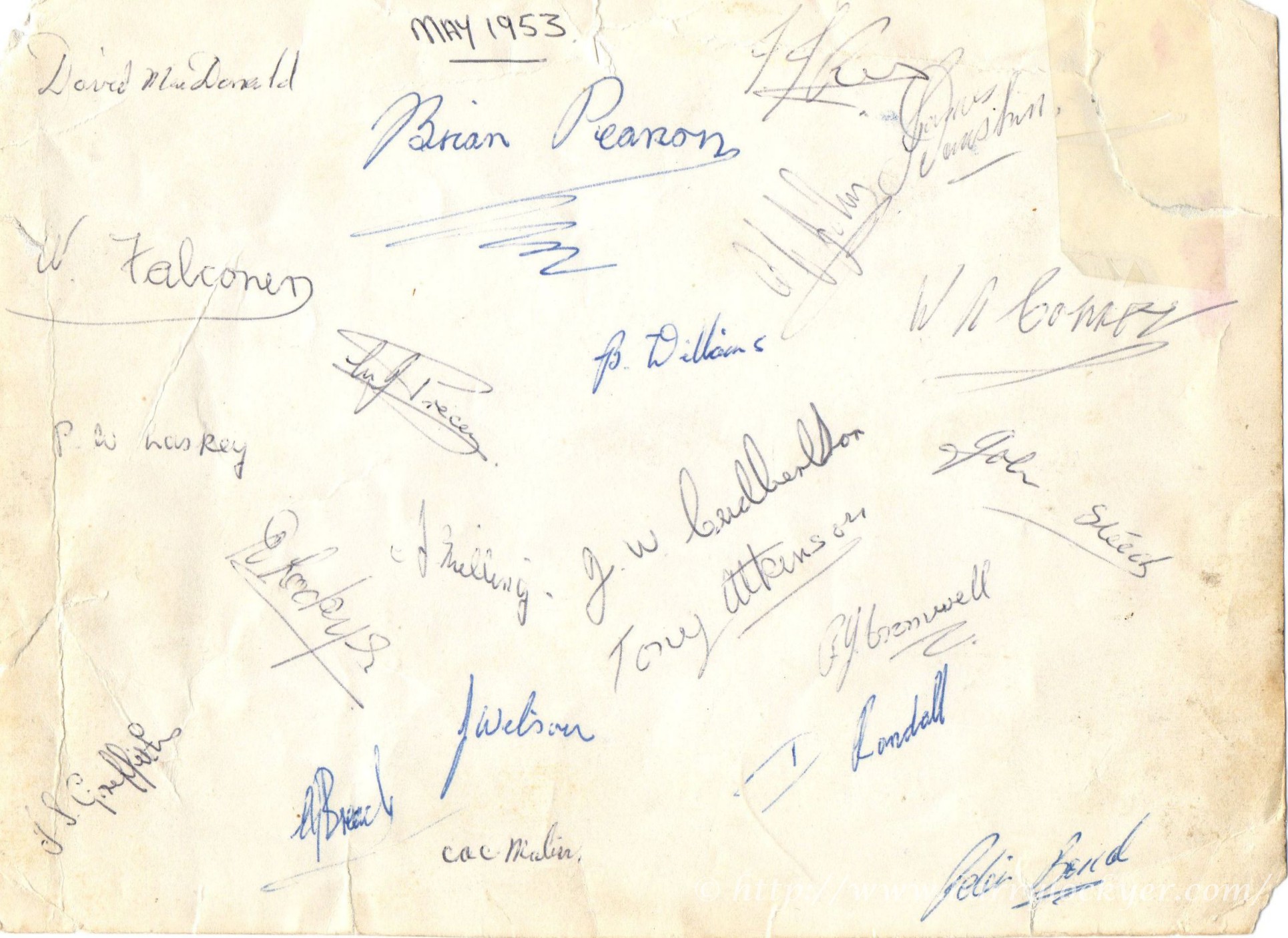 Back of Victoria Barracks photograph.
I tried to identify the signatures and came up with this list, if you can correct the listed names I would appreciate it.
David MacDonald
Brian Pearson
W. Falconer
B. Williams
P.W.Laskey
Dennis Lockyer
I. Melling
J.S. Griffiths
C.A.C. Malin
Tony Atkinson
P.Y. Brenwell
D. Randall
G.W. Cudberldon
L.J. Precey
J.J. Ives
G.B. John
Jarvis Dornshill
W.A. Comey
John Steed
Peter Bird
J. Watson
I would love to hear from any of Dennis' shipmates.
Dennis did his basic seamanship training in Victoria Barracks Portsmouth and then served on HM Ships;
Implacable, Apollo, Tamar ( Hong Kong Flotilla ) ML 3510, Dalrymple, Battleaxe, Dryad.
After leaving the Royal Navy, Dennis served many more years at sea, in the Merchant Marine.
He continued a seaman like occupation until his crossing, as a rigger in the Kingston Upon Hull Docks.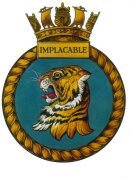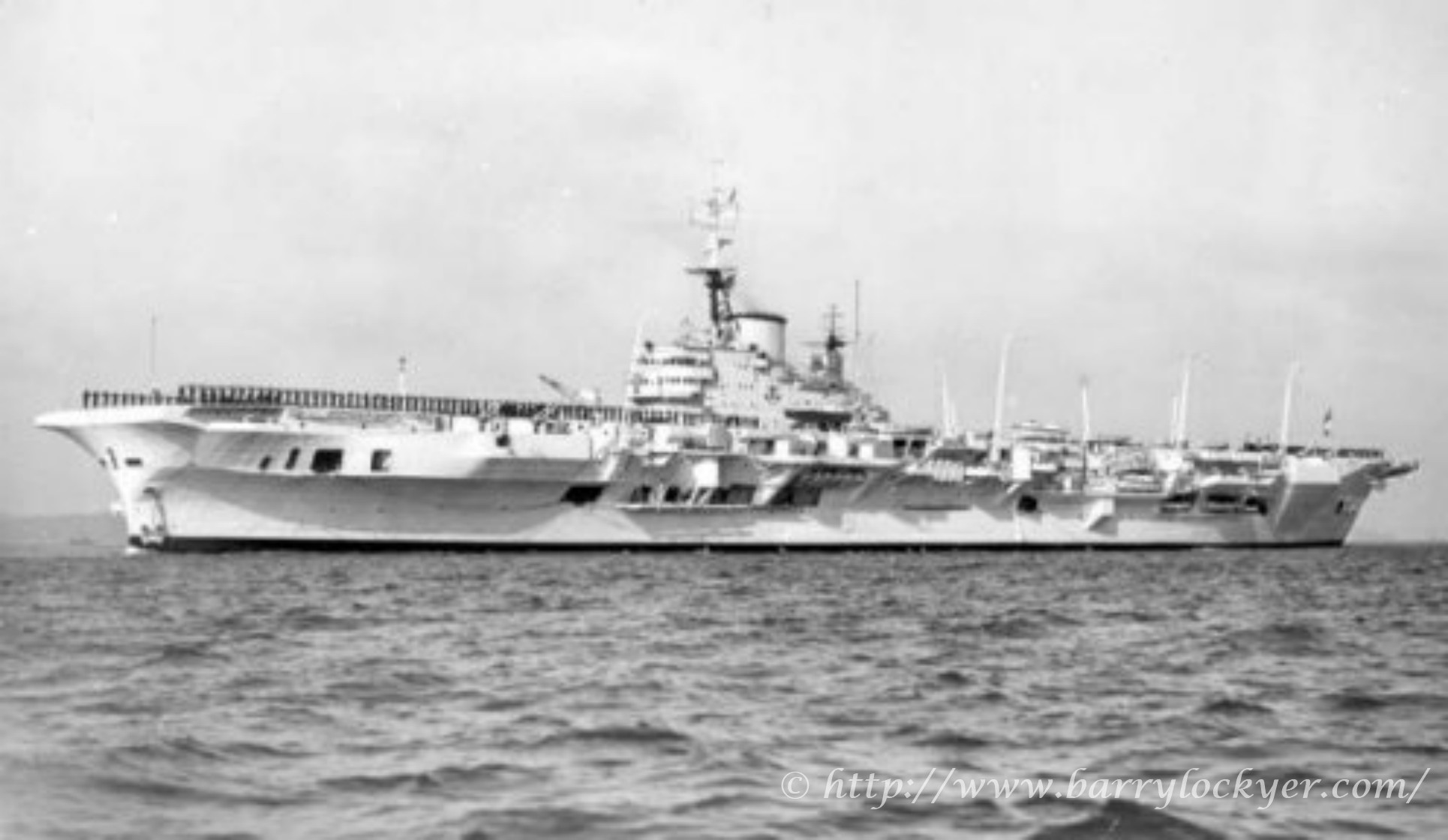 H.M.S. Implacable ( Fleet Carrier )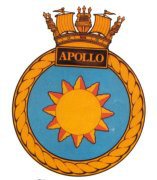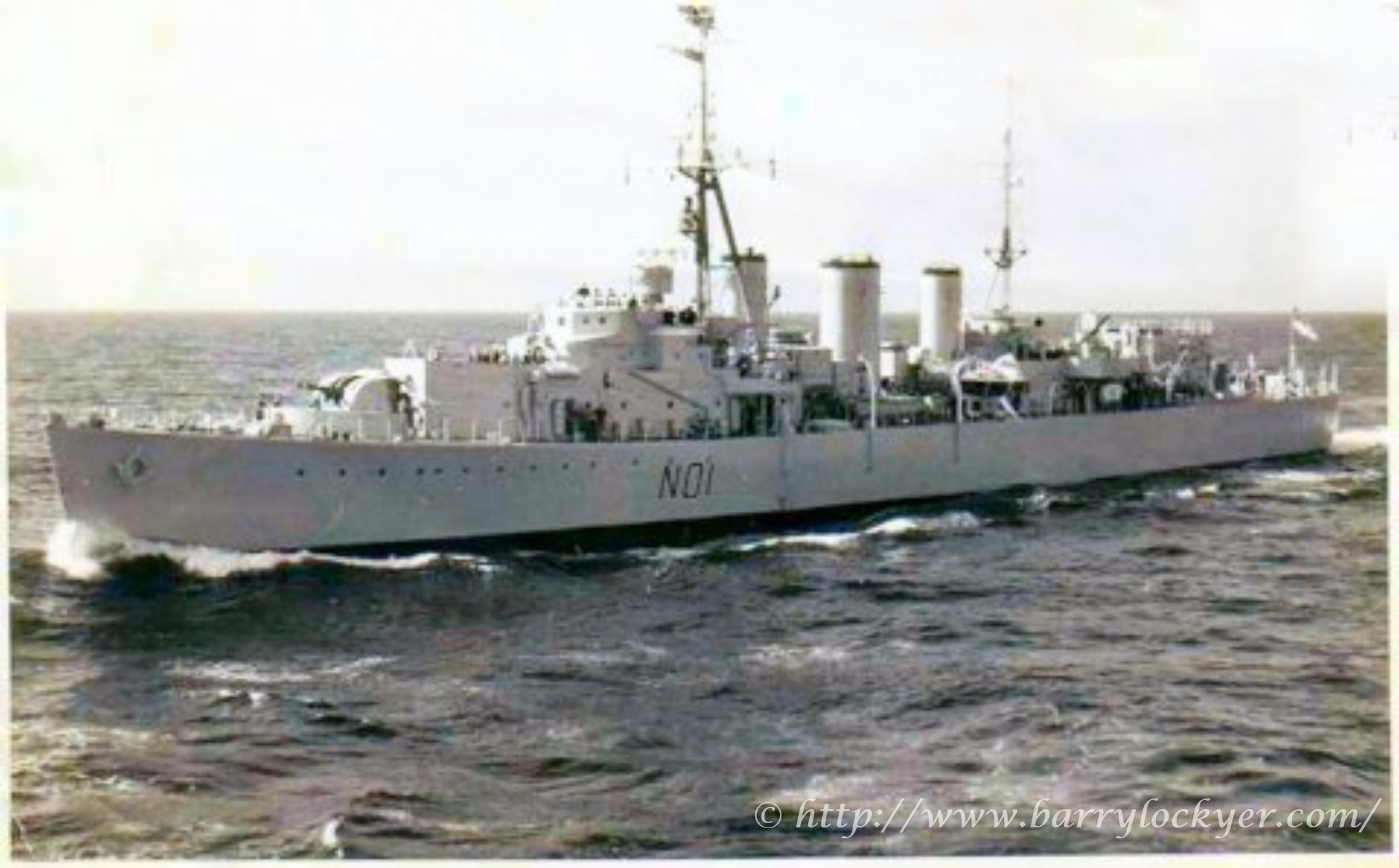 H.M.S. Apollo ( Fast Minelayer )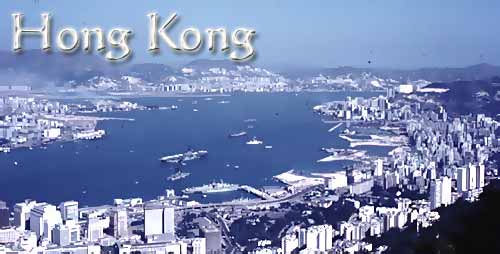 H.M.S. Tamar, ( Hong Kong Flotilla ) ML 1329
http://www.hongkongflotillaassociation.co.uk/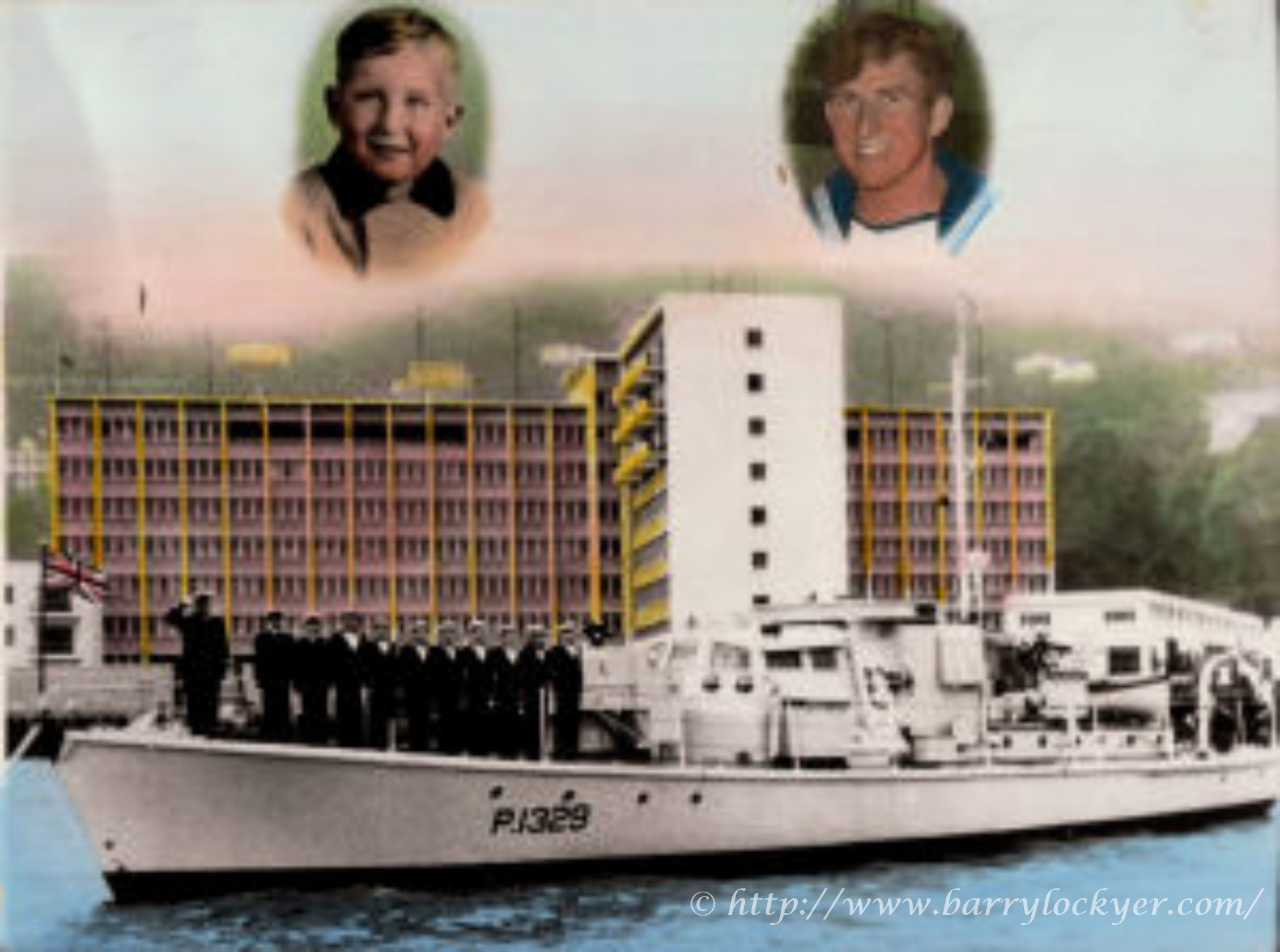 Brother, David, (Arthur), Lockyer (aged 5), Dennis Lockyer (aged 20), 1956
David is the only brother with a middle name, named after our Father, Arthur (Tim) Lockyer.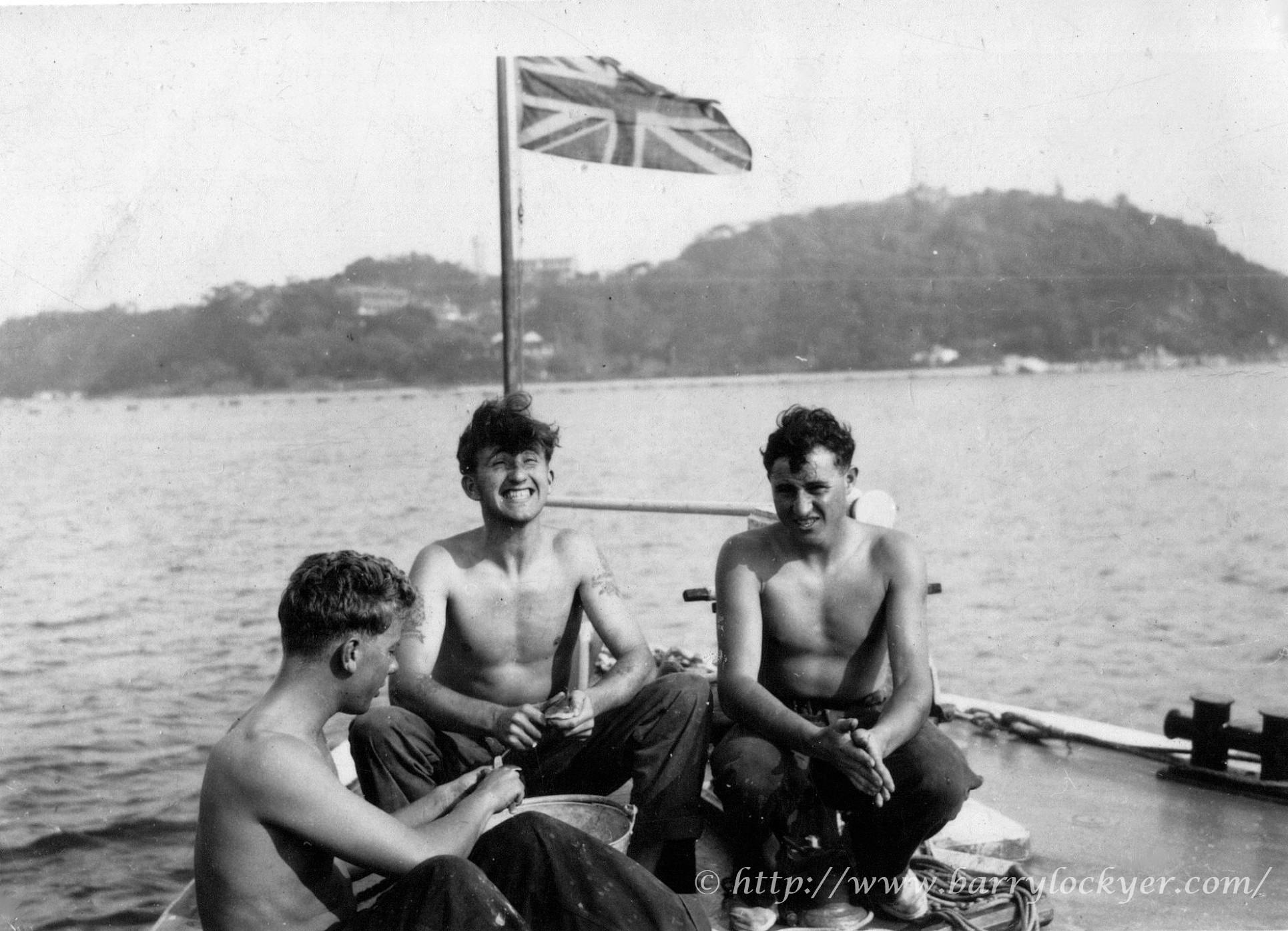 Peter Yeates, peeling spuds, Dennis, ???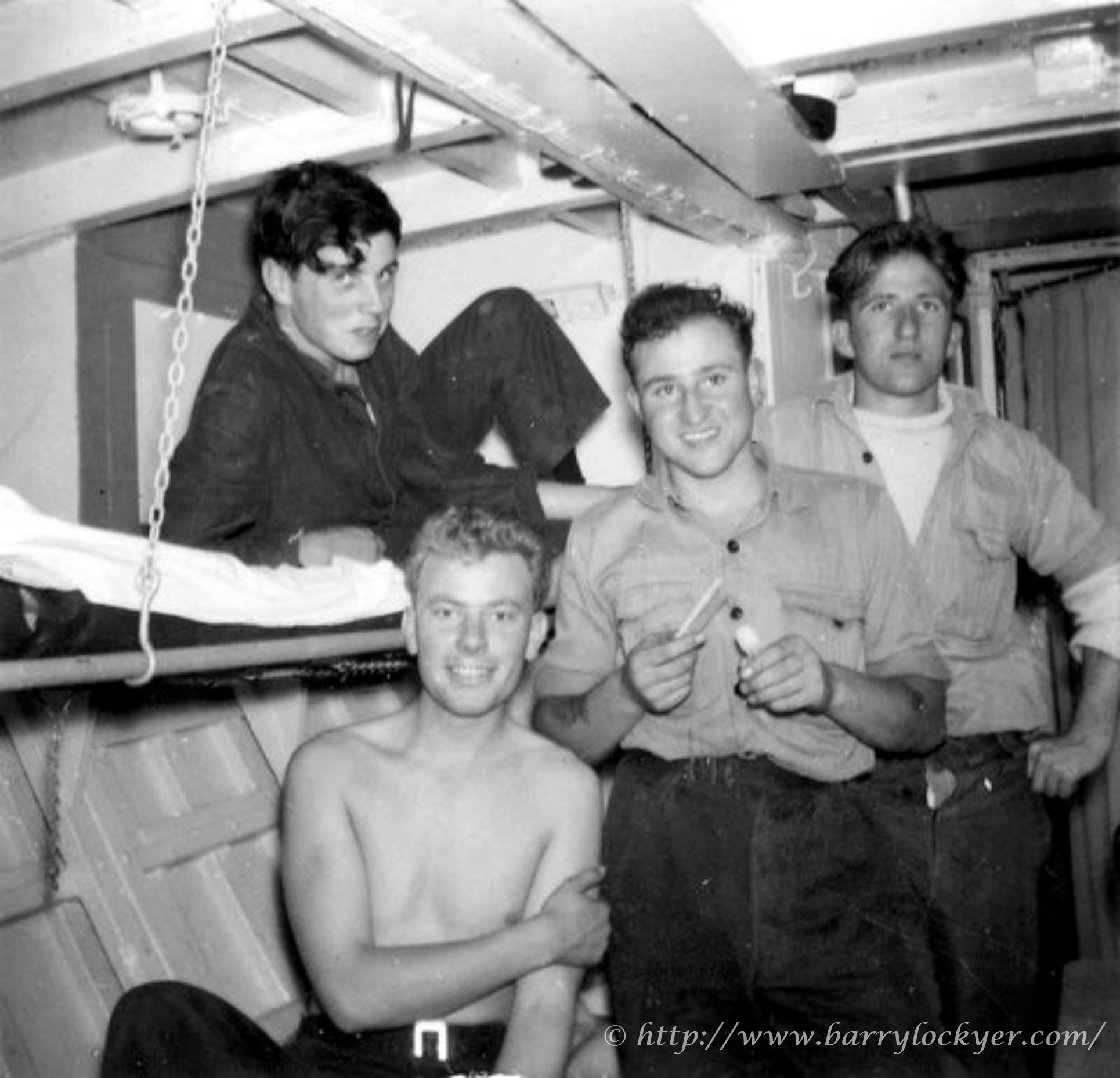 Same picture colourised, I don't know who did it, but thank you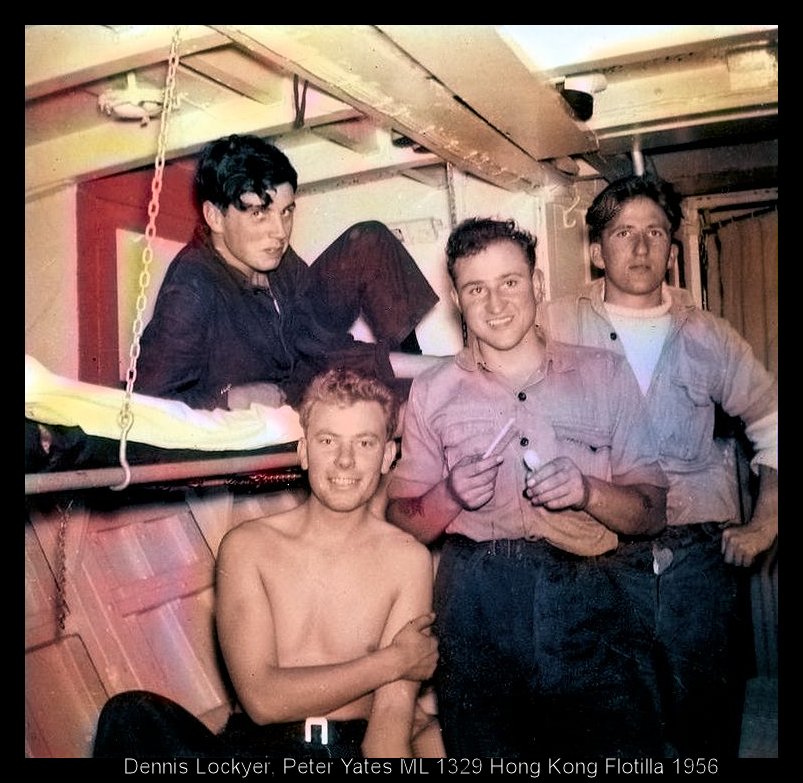 Peter Yeates, top bunk ???, middle, ????, Dennis.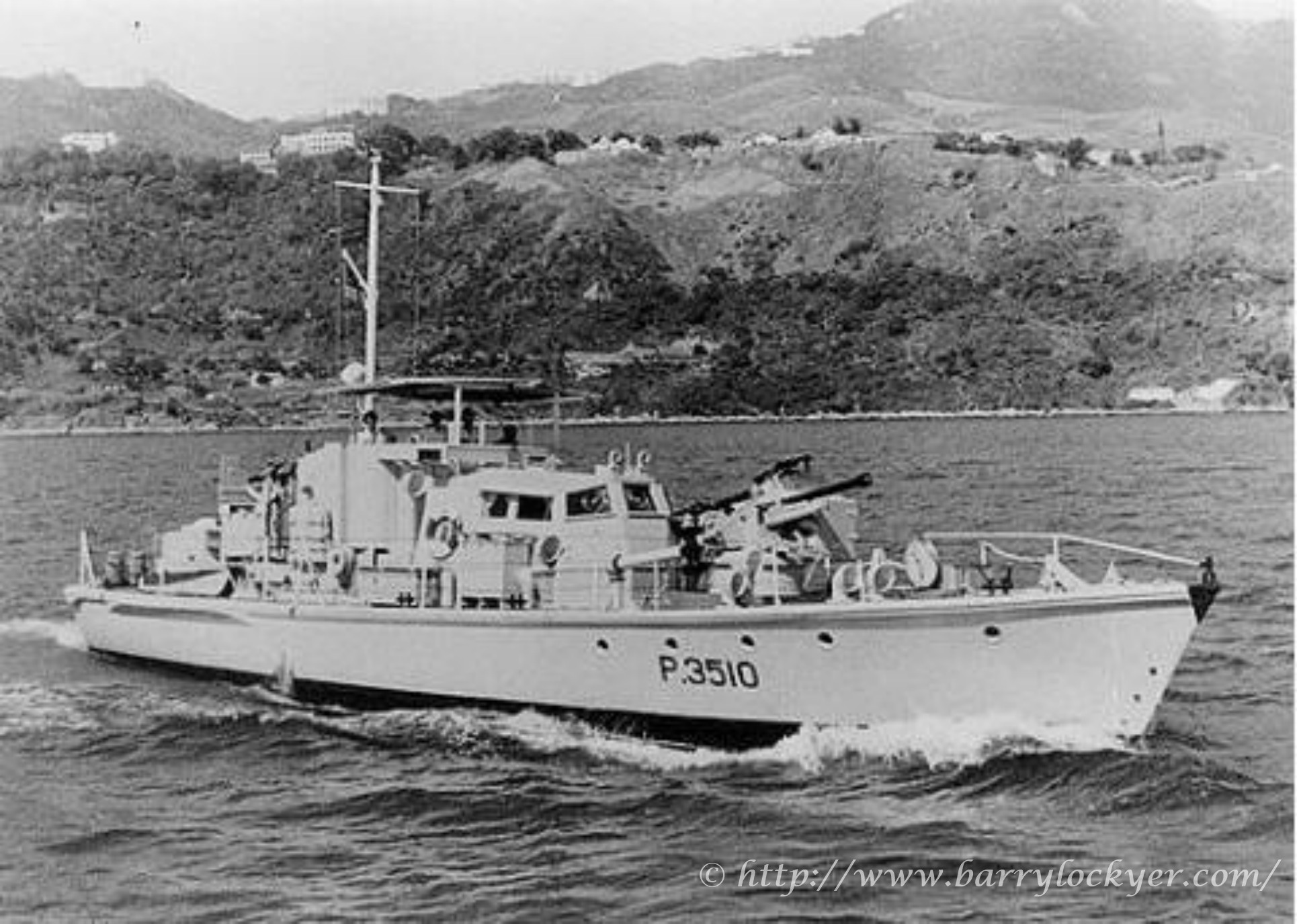 Captain Lt P H F Hudson, ML3510 steaming On East Patrol 1956, Capt-Coxswain On Bridge.
I very much appreciate this photograph, courtesy of Peter Yeates.
Dennis absolutely loved his draft to the Hong Kong Flotilla and his time served there.
Dennis was instrumental in the establishment of the Hong Kong Flotilla Association.
On his crossing the bar, Dennis's lovely wife Laura, sent me his HKA tie.
The tie hangs with pride, among my Royal Navy memorabilia in my home office.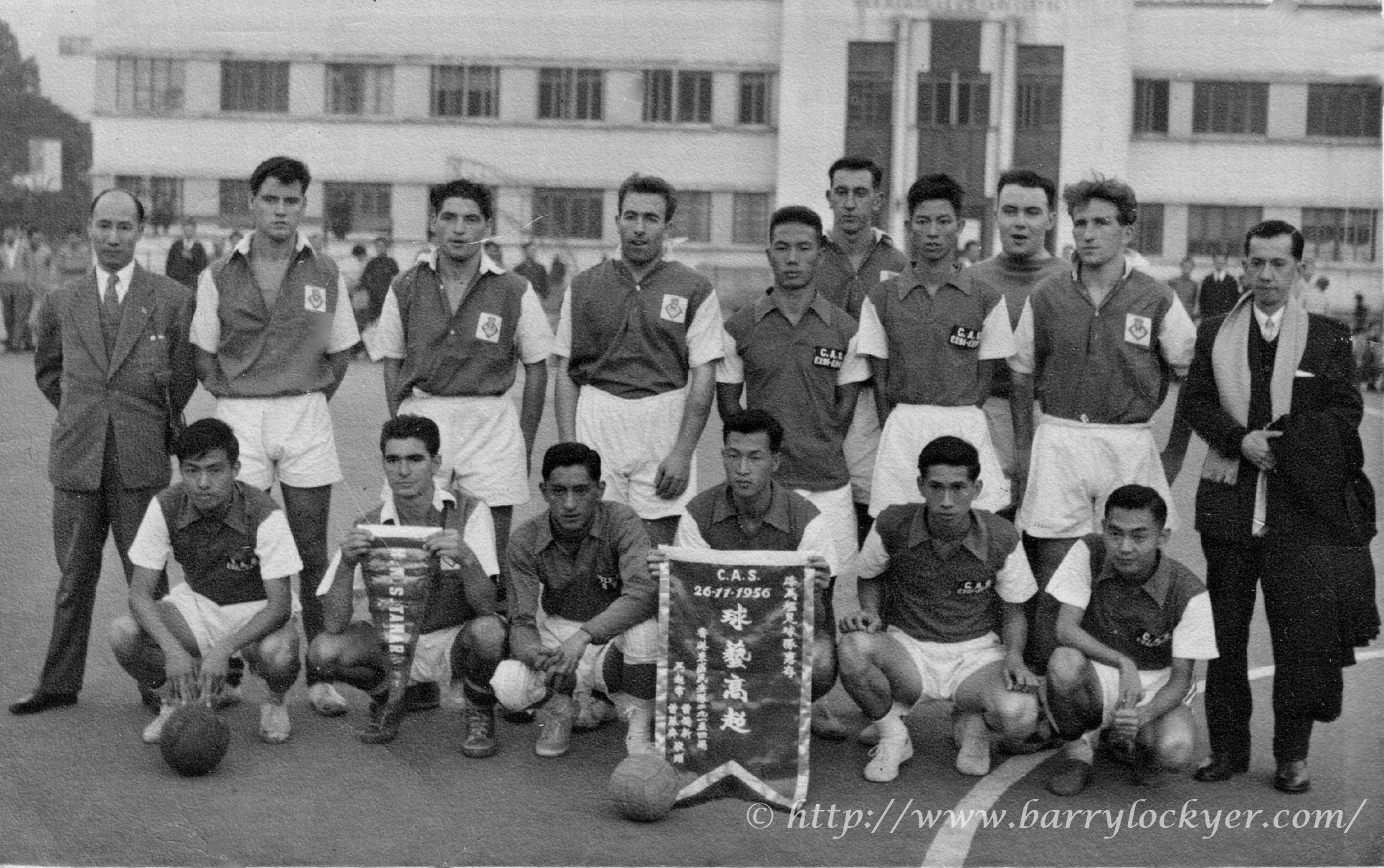 Hong Kong HMS Tamar 7 A Side Winners Versus C.A.S. 26th November 1956
Dennis is 2nd from the Right Back Row, can you fill in the other names for me.??

The China Fleet Club http://www.gunplot.net/chinafleetclub/chinafleetclub.html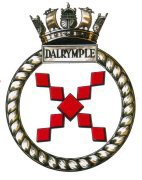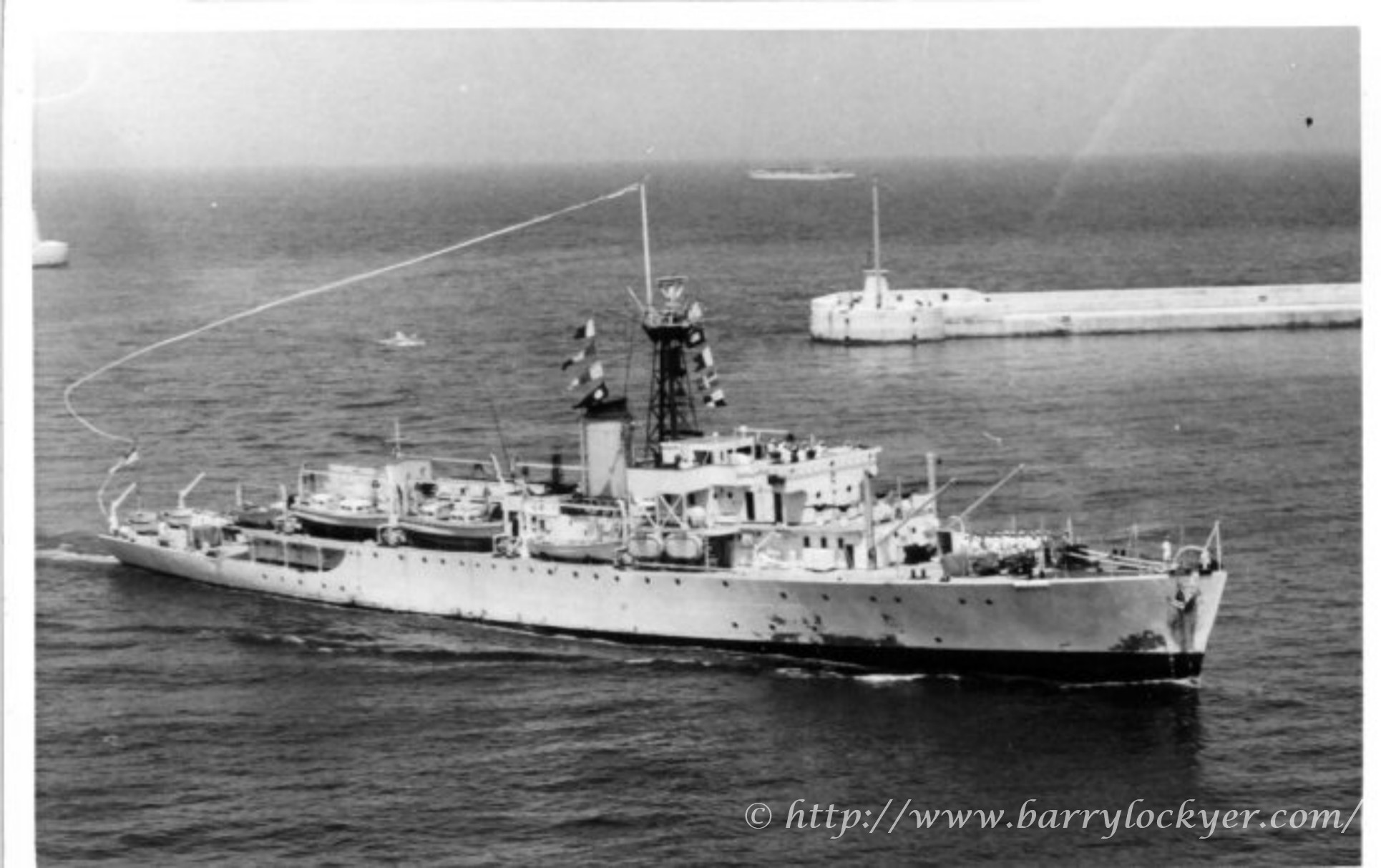 H.M.S. Dalrymple ( Survey Ship )
Being UA (under 20) and not entitled to draw my tot, when Dennis and I met in various ports around the world,
I always visited his ships, rather than him, visiting mine.
Many thanks to all his messmates over those brief visits, that gave me sippers, gulpers and sandy bottoms, especially on board the Battleaxe in Gibraltar and Malta and the Dalrymple in Pompey.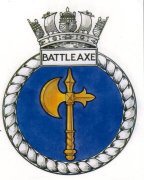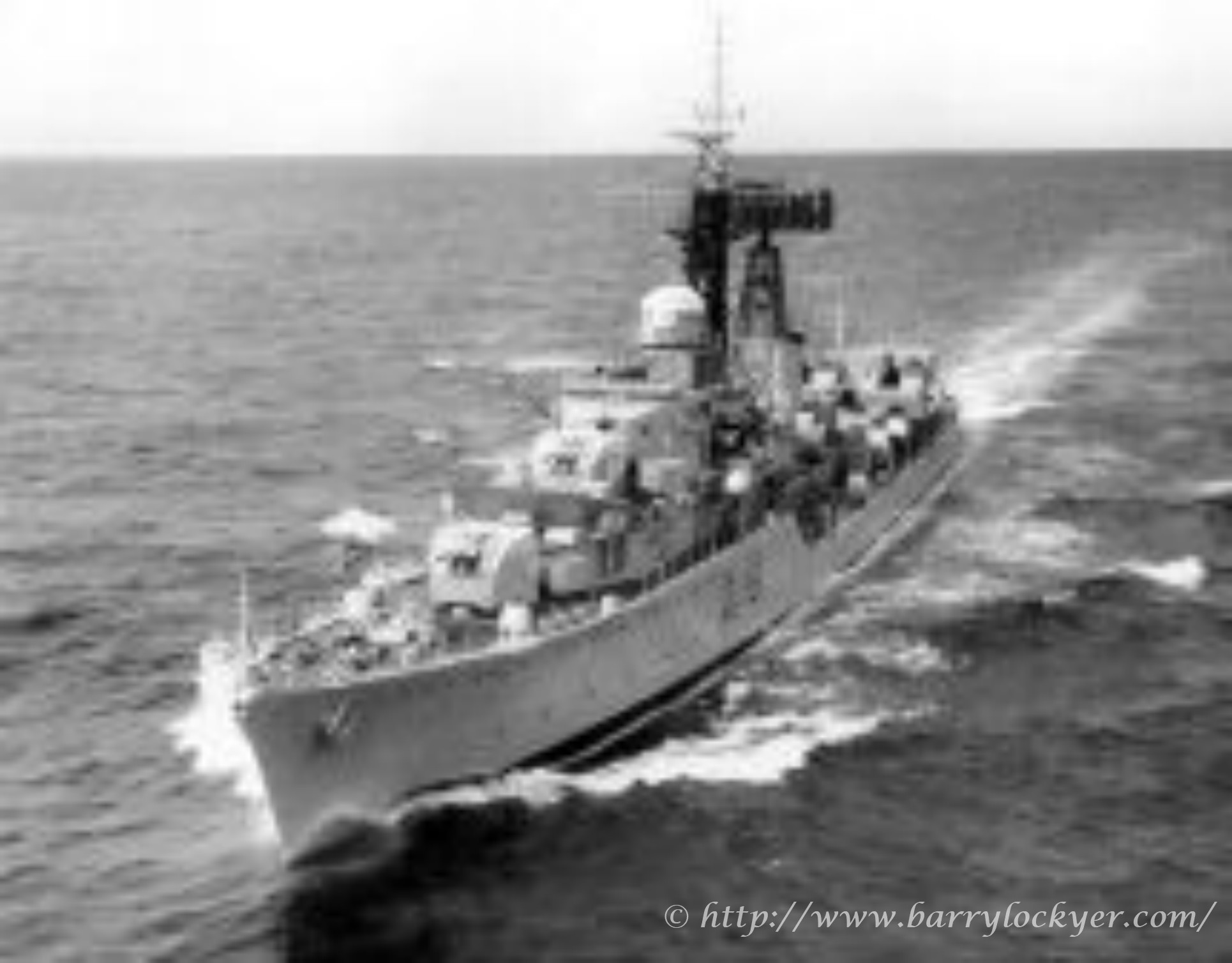 H.M.S. Battleaxe (D118) Weapon Class Destroyer.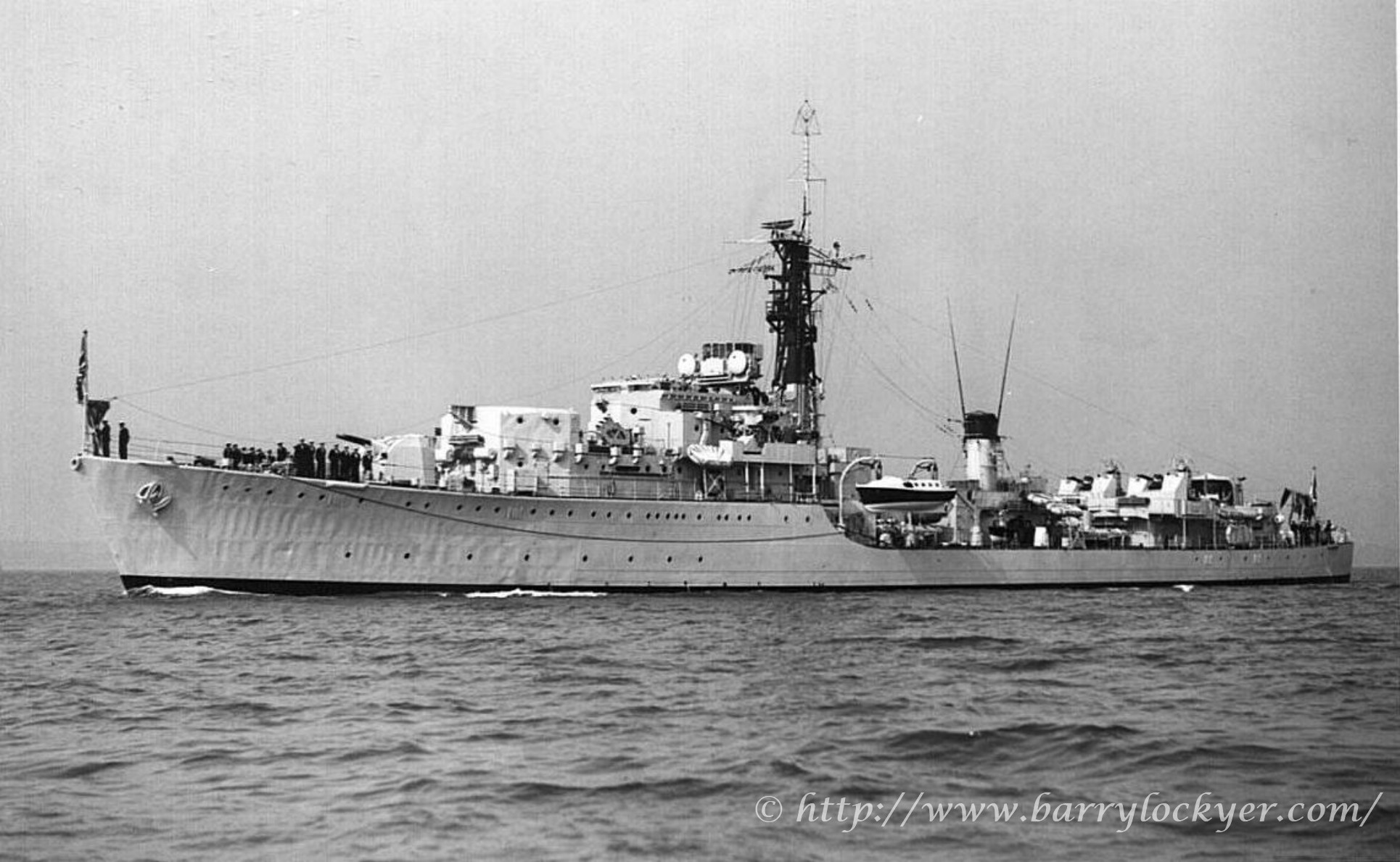 Pre Bedstead conversion.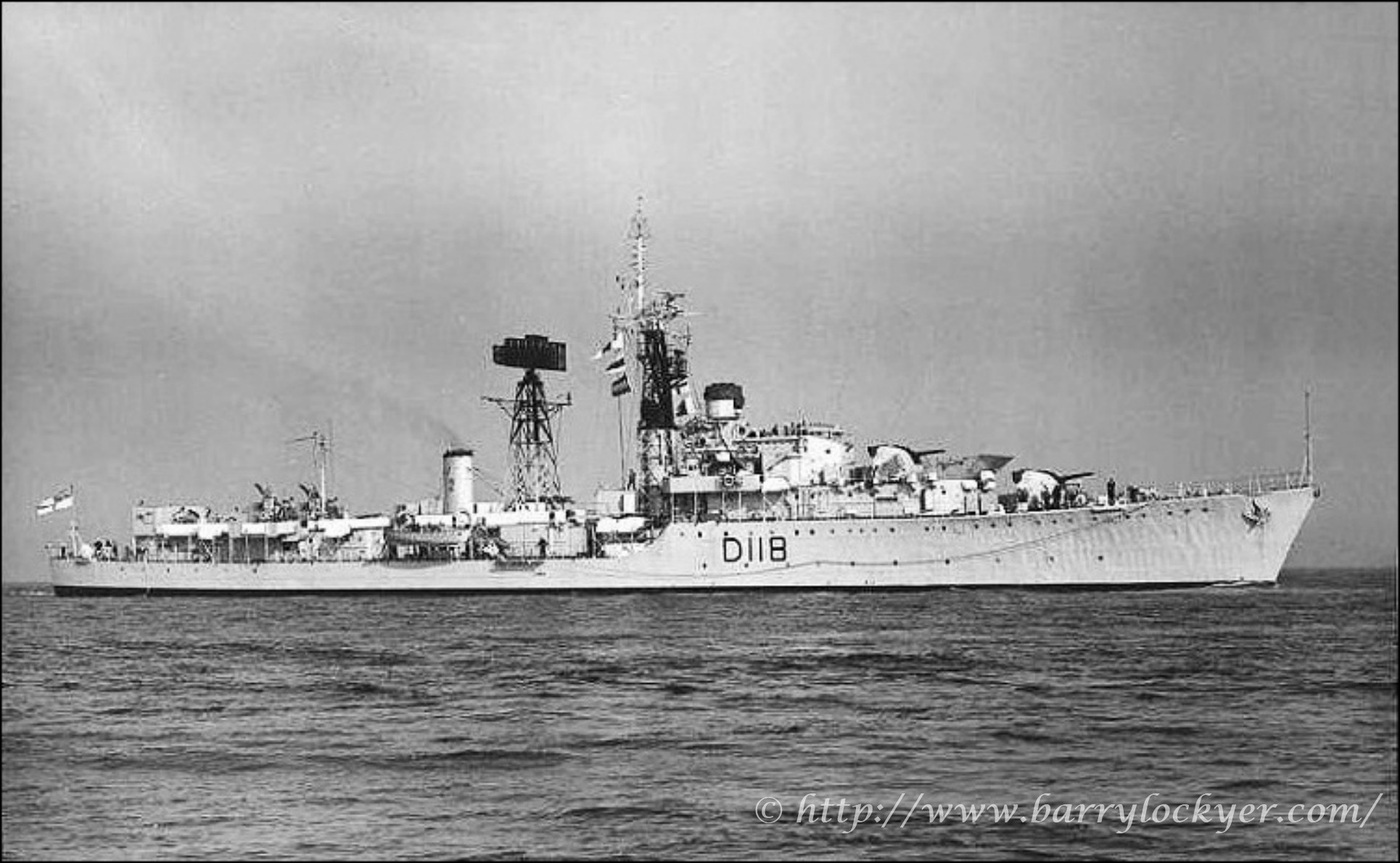 Post Conversion May 1959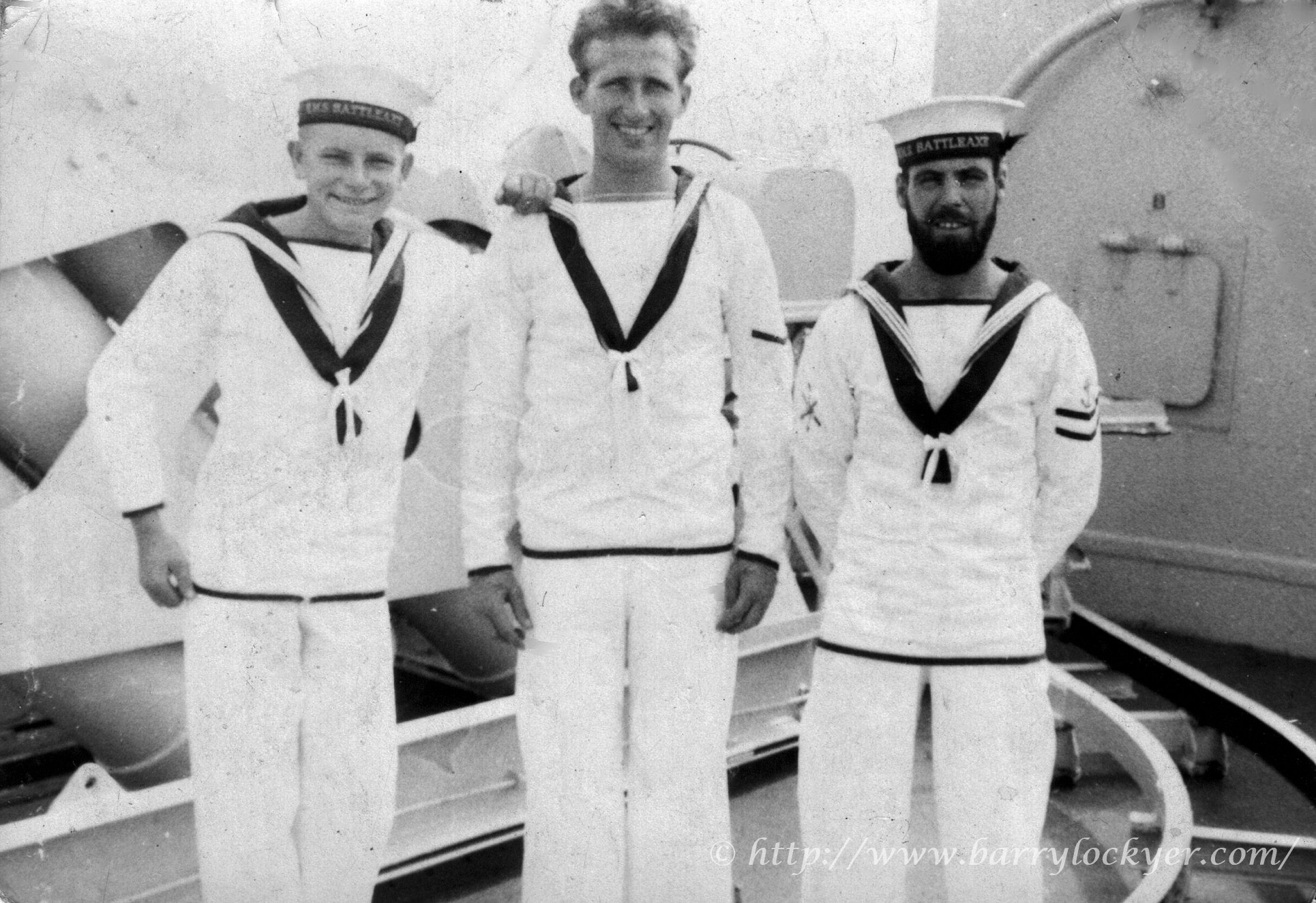 Dennis, middle, with two oppos, who are you???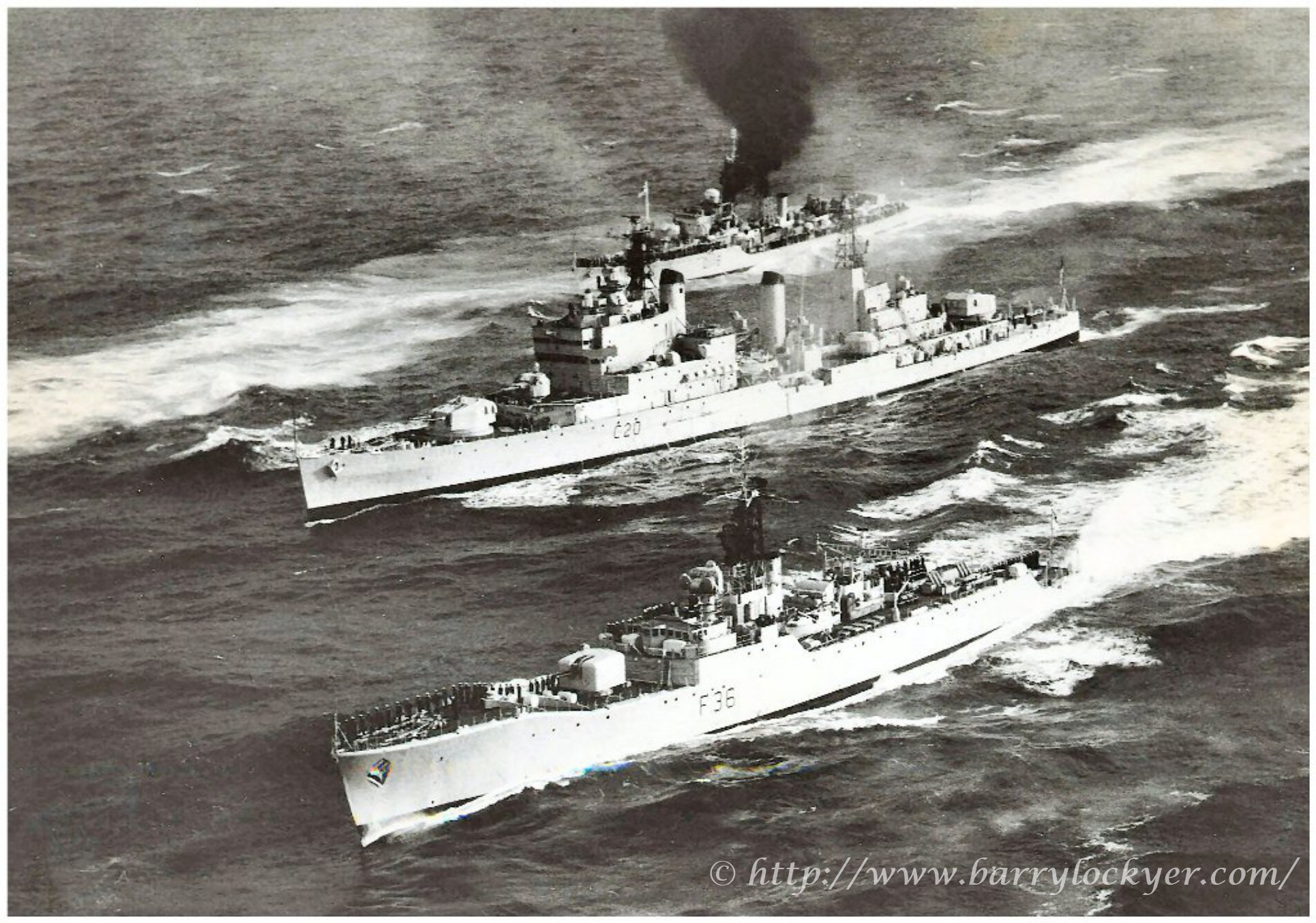 HMS Whitby (F36) and HMS Battleaxe (D118) steam past the C in C Mediterranean 1959 in HMS Tiger (C20)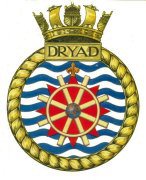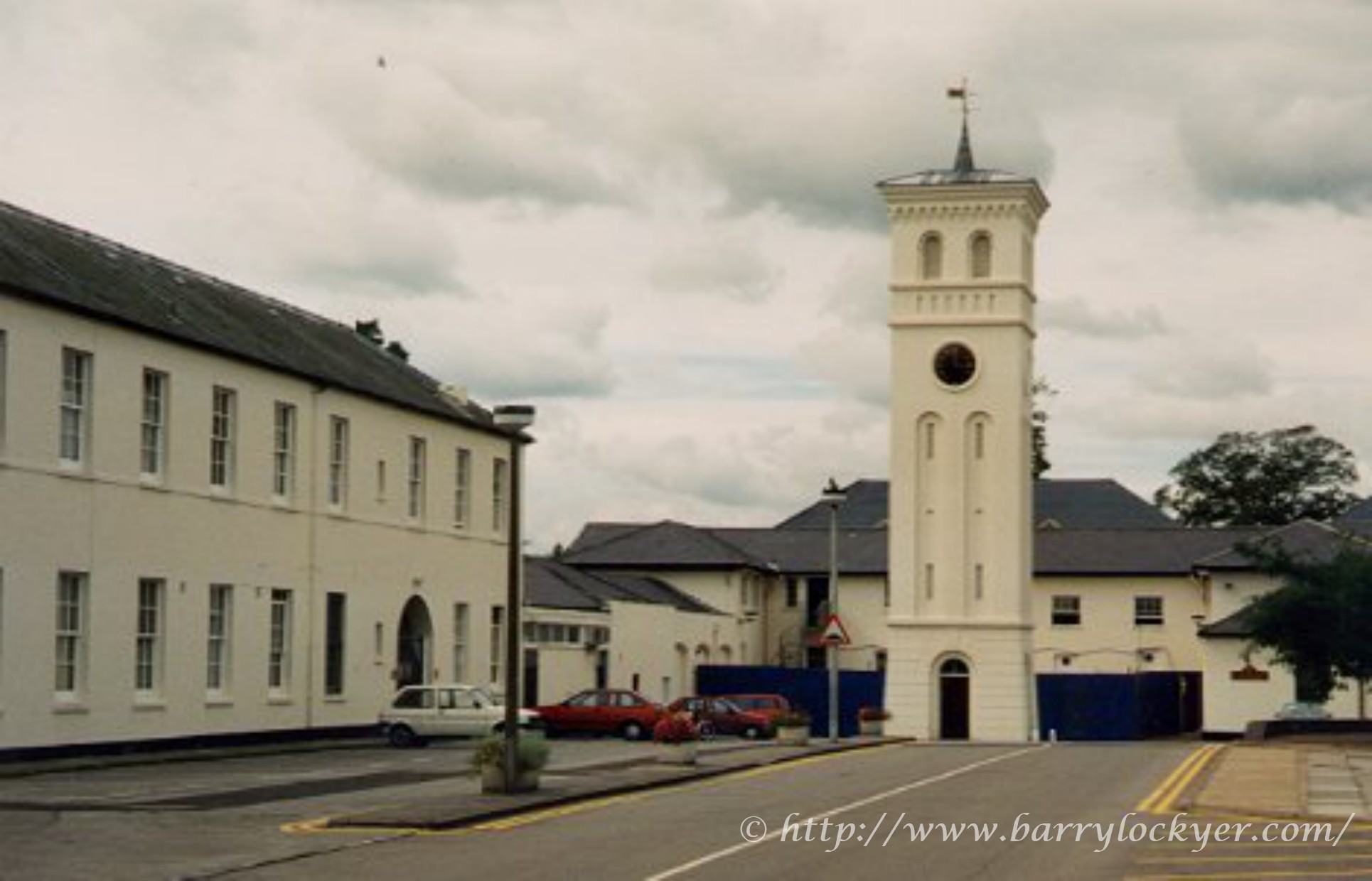 H.M.S. Dryad, Radar Plotter Training School
Dennis tried, right until his last six months, not to have a substantive rate, but they made him do an RP's course, just before his release.
If you have any quality photographs of either, my brother Dennis or the ship's he served on I would be pleased to hear from you.